Best Hockey Shin Guards 2022
---
Hockey is a high-contact sport that involves flying pucks, sticks and body checking, so having the right equipment is important for performance and safety. A hockey player's shins, knees and calves ca...
Rising &
Falling

Right Now
Trending
Topic
Sher-BPM 120 vs HSC 4 Roll Hockey Gloves: Which is better for you?
Sher-BPM 120 and HSC 4 Roll Hockey Gloves are two of the most popular hockey gloves on the...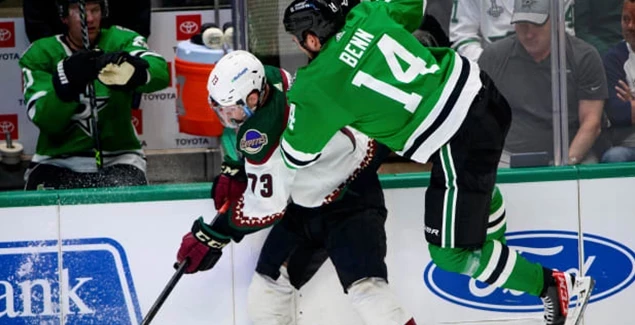 Stars Are In, but The Real Challenge Begins
On a few occasions this year, I've extolled the virtues of the Dallas Stars. Starting in the pre-season,...
BEST HOCKEY YOU MAY LIKE View All
We've rounded up best hockey that could be perfect for you
Best Hockey Goalie Catch Gloves in 2022
#1. Warrior Ritual GT2 Goalie Glove
#2. Bauer Vapor 2X Goalie Catch Glove
#3. Bauer Supreme 3S Goalie Glove
Best Roller Wheel of 2022
#1. Labeda Addiction Grip 76A Roller Hockey Wheel - Teal
#2. Konixx Pure-X +0 Inline Hockey Wheel
#3. Labeda Asphalt Hard 85A Roller Hockey Wheel - Orange
Best Hockey Girdles in 2022
#1. CCM Jetspeed ice hockey girdle
#2. Bauer Supreme ACP Pro Ice Hockey Girdle
#3. Bauer Supreme ACP Elite Ice Hockey Girdle