Get a leg up on the competition with the right ice hockey skates!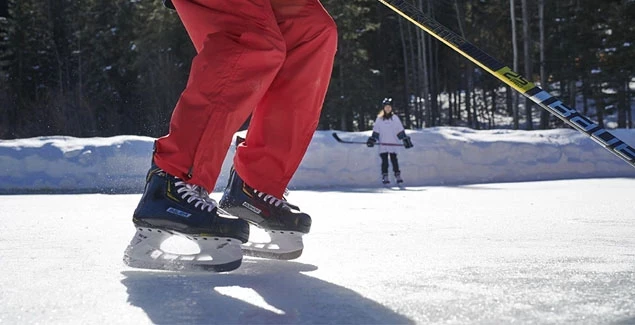 by:Ter
There is a lot to consider when choosing the right ice hockey skates. Fit, function, and personal preferences all come into play. Here are some things to keep in mind when making your selection:
Size and fit
Ice hockey skates should be snug but not too tight. They should provide support around the ankles and heels and allow for natural movement of the feet. Skates that are too big can cause blisters and other problems such as:
Injury
If the skates are too big or too small, they can cause pain and other injuries.
Slipping
If the skates are not fitted properly, they can cause the player to slip and lose control on the ice.
Reduced Mobility
Improperly fitting skates can restrict movement and make it difficult to skate properly.
So it's important to choose the right size.
Function
Different kinds of skates serve different purposes. Some are designed for speed, while others offer more support and stability. Consider what you'll be using your skates for before making a purchase.
There are different types of ice hockey skates available on the market. The most popular types are:
Speed Skates
These skates are designed for speed and agility. They have a low profile and provide little ankle support.
Hockey Skates
These skates are designed for general use. They have a high profile and offer more ankle support than speed skates.
Here are some of the top Hockey Skates in the market
include many high-end features and technologies and are a great choice for the player who skates 3-4+ times per week and is looking for a skate that maximizes power and explosiveness.
If you need a new pair of ice hockey skates, check out the Bauer Supreme M4 Ice Hockey Skates. They are made with a stiff boot construction that provides good support and stability while you skate. The laces are durable and the fit is comfortable, making these skates ideal for intermediate level players.
Recreational Skates
These skates are designed for recreational skating. They have a mid-profile and provide moderate ankle support.
Here are some of the top Recreational Skates in the market
Choose the type of skate that best meets your needs.
Personal preferences
Ultimately, it's important to choose a skate that you're comfortable with. experiment with different brands and models until you find the perfect pair for you.
---