Bauer Flex Jacket - Senior Review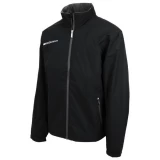 Bauer Flex Senior Jacket
Brand New
About Bauer Flex Jacket - Senior
This Bauer Flex Jacket is designed for senior level players and offers a great deal of flexibility and comfort. The jacket is made from a lightweight, breathable material that will keep you cool and comfortable on the ice. The Flex Jacket also features an adjustable collar and cuff for a custom fit.
Bauer Flex Jacket - Senior For Sale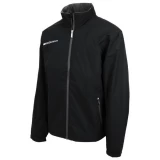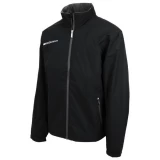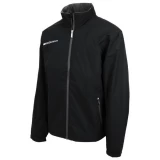 Most Popular Adult Jackets
Bauer Flex jacket Variations
Bauer Flex Jacket - Senior Detailed Review
Detailed Review
The Bauer Flex Jacket for seniors is a premium ice hockey protective gear made by one of the leading manufacturers in the sport. It is designed to provide maximum protection to players during games and practices, while also allowing for ease of movement and comfort.
The jacket is made with high-quality materials and features multiple layers of protective padding, including a lightweight and breathable foam layer that offers shock absorption and impact resistance. The jacket also comes with adjustable straps at the shoulders, elbows, and waist to ensure a secure and comfortable fit for players of all sizes.
In addition to its protective features, the Bauer Flex Jacket also offers a range of other benefits for players. Its flexible design allows for unrestricted movement on the ice, making it easier to skate, handle the puck, and take shots. The jacket also features a moisture-wicking lining that helps to keep players dry and comfortable during intense games or practices.
The Bauer Flex Jacket is available in a range of sizes, from small to extra-large, and is suitable for both junior and senior players. It is easy to clean and maintain, and can be washed in the machine with similar colors. It is recommended that players air dry the jacket rather than using a dryer to maintain its shape and protective properties.
Overall, the Bauer Flex Jacket is an excellent choice for any serious ice hockey player who values protection, comfort, and freedom of movement on the ice. Its high-quality materials and design make it an investment that will last players for many years of intense gameplay.
Bauer Flex Jacket - Senior Questions and Answers
---
Ratings and Reviews
Love it
Runs big. I'm 6' 225lbs and it's a little baggy on me but I like it because it has a relaxed look and restricts my movement less. The guys I see wearing this when its really form fitting looks a little dorky imo and I'm not someone who tries hard to look edgy. Just looks better relaxed imo. But to each their own definitely go down a size if you want it form fitting or are under… read more 200lbs or if you're coaching and want a more professional look. Besides that it performs great. Super comfy. Stays really dry even during heavy sweating. Feels classy wearing it on the ice even if I'm just at a stick n puck.
Daily Deals