Bauer Vapor 2X Pro Hockey Gloves Review
Featured Deal
Bauer Vapor 2X Pro Hockey Gloves
The Bauer Vapor 2X Pro Hockey Gloves are designed for the Elite level player. Featuring a Boa® closure system for a custom and comfortable fit, these gloves also offer great protection thanks to the AeroLITE 2.0™ technology in the thumb and pinky areas. ...read more
Bauer Vapor 2X Pro Hockey Gloves For Sale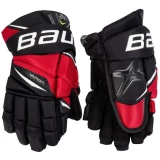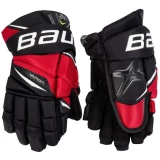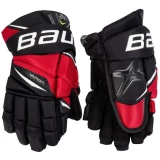 Most Popular Hockey Gloves
Daily Deals

Bauer Vapor 2X Pro Hockey Gloves Variations
Bauer Vapor 2X Pro Hockey Gloves Reviews Jay K
Comfort is Key
Favorite pair of gloves I have ever owned. No break in period. SUPER comfortable from the moment I put them on! I had a goal streak going after I bought these and it could be coincidental, but I'll say it was the gloves ;) JeffR
Awesome mitts!
Great gloves. Ready to play with no break in required Josh R
They are so comfortable.
Really nice gloves. They're very comfortable and feel so good. Hard to believe they could be as good as the 2s pro's but here we are. Chief 33
Gloves
Very good fit. The best I found. I would recomend them. Unknown
Almost a terrific glove.
Very comfortable. I'm coming from the old Supreme 4-roll. My only complaint with the Vapors is that the stitching between the right thumb and the index finger (Right glove and I'm right handed) is very tight and uncomfortable. I'm hoping this will loosed up over time. Jk47
These gloves are money!
Great fit super soft too. Love the tapered wrist to get the sauce on the puck Fleisch
Vapor 2x pro gloves
Zero break in period. Worth the money! I got the clear finish and love them Hockeymom21
Bauer Vapor 2x Gloves
The gloves tore at the seams and the palm got holes in it quickly. We have had 3 pairs and they are not madE very well for the price HockeyGuy13
Not Worth The Money
The gloves themself are very comfortable and you can immediately tell why they cost the price that they do. However, My last pair cost me about $50 on sale and lasted me over 80+ games before finally breaking down and tearing through the pads so I decided to upgrade. It has been 2 games with these gloves and they have already began to rip open near my thumb pad and for $200 I definitely… read more expended at least the same about of wear and tear to be applied before any sort of material breakdown would occur. I gave these gloves 3 stars because they really are a good product but I will not be buying these again and I am completely convinced I could have gotten the same quality of product for half the price. Next time I will definitely be doing myself a favor and staying clear of these gloves. All the expense but none of the life. . . Dangles91
One complaint
Only issue with these beauties is after games I have to wash my hands for hours to get the FILTH OFF OF THEM Hodgey 20
Great Gloves
Love the gloves recommend them unconditionally will get the same kind when these wear out Puddin
Bauer Vapor 2X Pro Hockey Gloves
Fit well and great wrist movement. Easier to puck handle with these gloves. Fray
I love the
Comfortable, plenty of protection especially since they changed the foam which made me worried, but still solid and I would buy them again. Plus I bought these in store Nick20
Bauer gloves
Good fit, solid construction- would definitely buy again Unknown
Great glove
Great feeling on your hands and excellent movability Thomas Michigan
Vapor 2x Pro
Probably the best gloves I've ever owned. They are great for feel and control and overall protection is excellent. Deank
wear and fit
palm of top hand is starting to wear hole, about 100 hours of use. very happy with the fit. Swift hockey
Great for beginners if you wanna pay a bit more
I absolutely recommend and I love them they are a bit big but that's how I like it. They haven't busted yet and I'm sure they won't for the next 2 years great quality for how sturdy and strong they are. finger mobility is fantastic great feel to wear you can control the stick! COACH G
Great Fit...like wearing a pair of dress gloves
I have used the gloves the past 3 weeks and it is such an upgrade with my feel with the stick and puck !!!
Bauer Vapor 2X Pro Hockey Gloves Questions and Answers
---