Elite Pro Insole Review
Featured Deal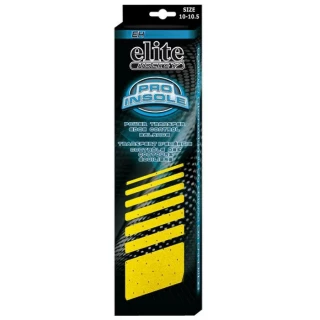 Elite Pro Insole
The Elite Pro Insole is a professional-grade insole designed to provide superior cushioning, support, and comfort. It features a high-density foam core that absorbs impact and shocks, and a supportive arch that helps prevent foot fatigue.... The insole also has a textured surface that helps keep your feet from slipping inside your Shoes.
Read more
Elite Pro Insole For Sale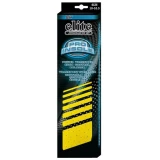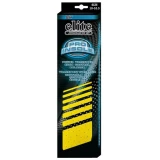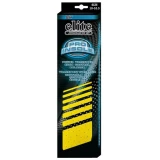 Most Popular Footbeds, Insoles & Tongues
Daily Deals

Elite Pro Insole Comparisons
Elite Pro Insole Reviews
--- Votes:

0
Review:

1
Does the Job
I usually by skates one or two steps below top of the line. I usually want to replace the stock foot bed anyway but, with my flat feet finding something comfortable is a must. I was getting pain on the outside of my foot where my wide feet flare out and the Elite insoles cured that. They are light weight, comfortable and cost less than the big name brands. Highly recommended for… read more anyone wanting more comfort.
Recommend this product
Yes
Quality of Product
Value of Product Votes:

0
Review:

1
Very Comfortable
I put these insoles in my REEBOK 7K's they are very comfortable and didn't add much weight to the skate when compared with the origonal insoles my skates came with. I also put a pair in my 30 year old BAUER PANTHERS now they feel as good as new. I have had the insoles in for about a month with only minor wear to them as they are made of foam I'm sure durability will be a factor… read more but they aren't very expensive so if I get a season out of them I'll be ok with that.
Recommend this product
Yes
Quality of Product
Value of Product
Elite Pro Insole Questions and Answers
---