TRUE AX7 Hockey Elbow Pads Review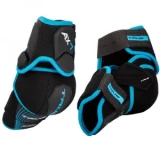 TRUE AX7 Hockey Elbow Pads
Brand New
About TRUE AX7 Hockey Elbow Pads
The TRUE AX7 Hockey Elbow Pads are designed to provide maximum protection and comfort to players during their games. These pads are constructed with high-density foam and plastic inserts that can absorb and disperse impact energy from hard hits or falls. The foam padding is also treated with Microban antimicrobial technology, which prevents the growth of bacteria and keeps the pads fresh and odor-free.
The elbow pads feature a lightweight and breathable design that allows players to move freely and stay cool during intense gameplay. The exterior shell is made of durable nylon material that can resist wear and tear from constant use. The pads are secured to the arm with adjustable straps and elastic bands that provide a snug and secure fit. The straps also have pull tabs that make it easy to put on and take off the pads.
Overall, the TRUE AX7 Hockey Elbow Pads are an excellent choice for players who want reliable and comfortable protection for their elbows. With their advanced materials and features, these pads can help players stay safe and confident on the ice, no matter how rough the game gets. Whether you are a beginner or an experienced player, these elbow pads can provide the protection and performance you need to play your best.
TRUE AX7 Hockey Elbow Pads For Sale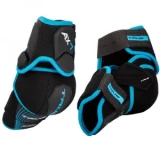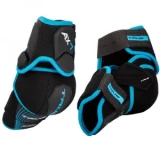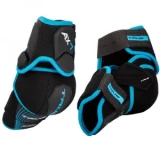 Most Popular Elbow Pads
TRUE AX7 Hockey Elbow Pads Variations
TRUE AX7 Hockey Elbow Pads Questions and Answers
---
Daily Deals