TRUE AX9 Grip Composite Hockey Stick Review
Featured Deal
TRUE AX9 Grip Composite Hockey Stick
The True AX9 Grip Composite Hockey Stick features a durable design that can withstand even the most intense hockey games. The shaft is made of high-quality composite material with a textured grip that provides excellent control and feel. The blade is made of forged aluminum with a thickened edge that provides great power and accuracy. The stick also features a reinForced heel that increases durability. ...read more
TRUE AX9 Grip Composite Hockey Stick For Sale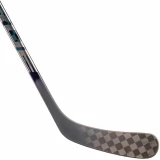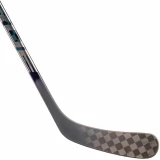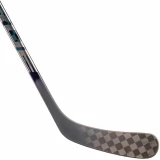 Most Popular Composite Hockey Sticks
Specifications

Brand
True
Category
Composite Hockey Sticks
Hand

Left,Right

Flex

75 Flex,85 Flex

50 Flex

58 Flex,68 Flex

Pattern

MC,TC2,TC4

MC,TC2.5

MC,TC2.5,TC4

Weight

393 Grams

318 Grams

390 Grams

Length

60"

54"

57.5"

Measured Product

60" TC2 85 Flex

50" TC2.5 50 Flex

57.5" TC2.5 68 Flex

Construction Material

SmartPly

Kick Point Position

Low

Shaft Design

FiberShield

Blade Construction

BRT+

Tapered

Yes

Warranty

30 Days

Family

A Series
Daily Deals

TRUE AX9 Grip Composite Hockey Stick Variations
TRUE AX9 Grip Composite Hockey Stick Reviews
Great stick!
First impressions are awesome. Light weight and great snap that generates power
Horrible Durability
Bought this while I was injured after snapping my other stick and after 2 on ice practices and one tournament the blade cracked through and the feel is completely dampened.
AX9 w/updates for improved handling/shooting
A great upgrade to the AX9 product line. Hopefully the finer points of the Project X will get incorporated into an AX10. This is a great all around, light weight, low kick point stick. Plain and simple it offers, the ability for great puck control, great passing and, quick release for passing and shooting. It just feels good to play with a stick of this quality. However, a… read more light weight stick can be subject to a shorter life span. Thank goodness to warranties. I would like to see the better qualities of the project X incorporated into the AX9 but keep its weight down. Most of all, make it stronger.
True AX9
Great Puck feel. Perfect weight. Feels way better than the Nexus Geo
Great mid point stick.
Great stick. My son loves it he has lifted his ability to score a great deal.
Just doesn't like the feel
Son doesn't like the way the stick is weighted. It feels different to him from in the store vs how it handles in game or practice. Doesn't mean it won't work for you or your player. Just doesn't work him. Lots to spend to discover the stick isn't t for your player.
Broke after a few uses
Unfortunately though this hockey stick was expensive it broke after less than 4 uses
Stick for XMas for my Boy
great product and great service was exactly what he was looking for at a great price
Flex is not true
I always use True 85 flex sticks year after year but this year the 85 flex feels like a 65-75 flex and it's too flexible for me and I wasted money.
Light, but should be more durable
Blade craked right in the middle only after three month Unknown
If aggressive player, will break easier than XC9
Awesome stick! Son loves the intermediate TC2.5 58-flex. However, it broke after 2 weeks. May not be the stick's fault? Son is very aggressive with his stick in battles, etc. AX9 has a low-kick. Excellent stick, but may be better to go back to his mid-kick, XC9 so it doesn't break as easily.
TRUE AX9 Grip Composite Hockey Stick Questions and Answers
---