Warrior Barrier warm-up jacket Review
Warrior Barrier warm-up jacket For Sale
Product Description
100% Polyester Water Repellent Breathable Quiet Microfiber With Soft Hand100% Polyester Moisture Wicking Mesh LinerBreathable Water Repellent Full Zipper Front Jacket With All Seams Sealed For Harsh Weather ConditionsMoisture Wicking Mesh Inside Liner1 1/2" Front Weather Flap With Spaced Velcro And Outside Kissing Welts To Secure Closure And Keep Jacket Water RepellentContrast Color, Tech Fabric Curved Inserts On Both Front And Back Of Body And On Sleeves And Contrast ColorWarrior Pull Tab On Front ZipperOpen Sleeve Ends With Velcro Tab Closures Warrior Logo On TabInside Chest Pocket With Velcro Closure For Smart Phone To Secure Device While In MotionDouble Sided Large Inside Lower Front Pockets With Access From Inside Or OutsideTwo Front Welted Pockets With Carabiner Key Holder On Sewn-In Elastic Cord (Inside Right Pocket)Stand-Up Collar With Hidden Hood-Hood Can Be Hidden In Back Collar With Zippered ClosureOpen Hemmed Bottom With Adjustable Elastic Draw Cord Accessed From Front PocketInternal Bottom Zipper For Decoration Access ...read more
Specifications
Warrior Barrier warm-up jacket Sizes
Warrior Barrier warm-up jacket Comparisons
Warrior Barrier warm-up jacket Reviews
---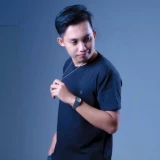 Nice jacket
Jacket size was bang on for a large; good quality, good features, style looks good. Price was excellent (on clearance) Great Team Jacket
This is a great light jacket to wear while coaching my 10U team. Keeps me just warm enough without making me break out into a heavy sweat. Very Durable! Bought the jacket and pants. They are extremely comfortable and keep u warm without overheating.
Bought the jacket and pants. They are extremely comfortable and keep u warm without overheating. Can't beat this warmup for the price. Nice jacket for Coaches
I love using this jacket during practice. It is very light but is perfect when moving around on the ice. I even wear it during games with a hooded sweatshirt underneath. Hood on the jacket is kind of useless and bulky when stored, so I cut it out and enjoy it much more now. Mom and wife of Hockey Boys
January 19, 2020
Wonderful product, washes great
Very durable. Easy fabric care-comes out new looking after each wash. We have 3 different colors in this warmup jacket and pant. You won't be disappointed! durable and lightweight byt still warm
looks good, durable material that is comfortable for skating but everyday activity as well. lightweight but still keeps you warm. Very nice jacket
Very nice light weight jacket. I receive a lot of complements on how nice it looks. pockets are great, love the D-ring in the pocket for keys. Only draw back is they run a little big, probably could have gone with a L instead of an XL. Great quality for a great price
I ordered this during cyber monday and it was probably my best find of the year. The jacket is very warm and water resistant. Good value, good fit
Jacket size was bang on for a large; good quality, good features, style looks good. Price was excellent (on clearance) Nice running and warm up gear
Because of the design, my daughter was able to hem the legs for a perfect fit. Most warm up pants don't fit right because I'm short. Not only tall skinny guys run. These worked in giving me a light weight shell to combat the cold winds of CHICAGO. Rachelle
November 1, 2019
Great jacket for a great price
Found the jackets on a one day only sale that was too good to pass up! Purchased jackets for all the girls and coaches. Team looks great and the jackets are a perfect weight for hockey season! If you are buying for girls be sure to check the size chart, they are a mans fit so more roomy than a ladies fit. Green color was amazing, matched uniforms perfectly!
Warrior Barrier warm-up jacket Questions and Answers
---