WinnWell Liquid Filled Street Hockey Ball Review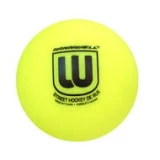 WinnWell Liquid Filled Street Hockey Ball
Brand New
About WinnWell Liquid Filled Street Hockey Ball
The WinnWell Liquid Filled Street Hockey Ball is a great choice for any street hockey game. This ball is unique as it is filled with a special liquid that helps it to roll more smoothly on rough surfaces. It is designed to handle the wear and tear of street hockey games, making it a durable option for players of all levels.
The liquid inside the ball also helps to reduce the bounce, which makes it easier for players to control and handle during the game. The ball comes in a bright orange color, making it easy to see during gameplay. This makes it an excellent option for games played in low light conditions or on dimly lit streets.
The WinnWell Liquid Filled Street Hockey Ball is a high-quality ball that will provide hours of fun for players of all ages. Its liquid filling and reduced bounce make it a great option for players who are just starting to learn how to play street hockey, as well as those who are more experienced. Overall, this ball is a great choice for anyone looking to step up their street hockey game.
WinnWell Liquid Filled Street Hockey Ball For Sale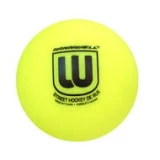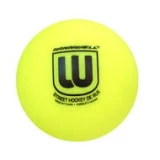 Most Popular Accessories
WinnWell Liquid Filled Street Hockey Ball Variations
WinnWell Liquid Filled Street Hockey Ball Questions and Answers
---
Daily Deals